Lentiviral Expression Vectors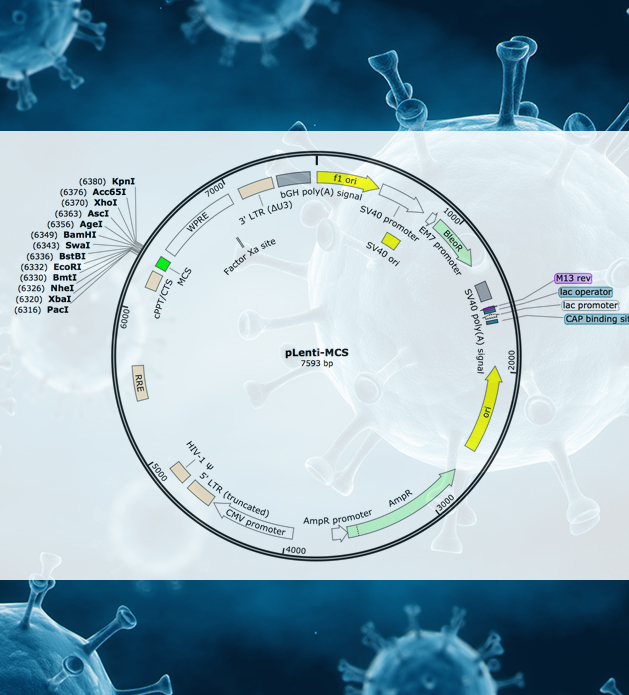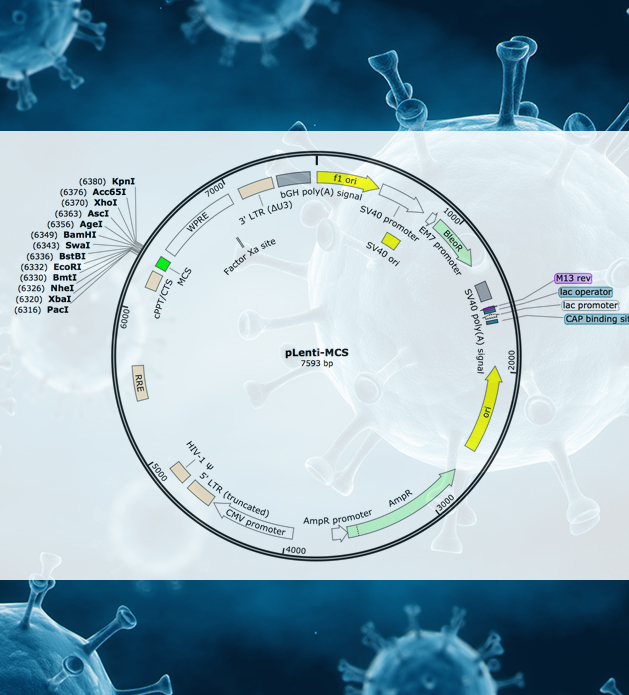 Lentivirus vector based on the human immunodeficiency virus-1 (HIV-1) has become a promising vector for gene transfer studies. Lentiviral vectors packaged as lentiviral particles is one of the most efficient tools to deliver exogenous genes into virtually any types of mammalian cells both in vitro and in vivo, and their use is now commonplace in academic laboratories and industry for both research and clinical gene therapy applications. The advantageous feature of lentivirus vector is the ability of gene transfer and integration into both dividing and non-dividing cells, with low immune response and toxicity in vivo. These viruses also integrate stably into the host genome, enabling long-term transgene expression. Hence, the number of applications to introduce gene product using lentiviruses for in vitro systems, animal models and in clinical trials has been increasing worldwide.
Our third generation lentiviral systems have been designed for improved biological safety. We have a variety of lentiviral expression/reporter constructs with various promoters, selection and fluorescent markers to visualize and create stable cell lines for your gene of interest.
We offer four promoters for experimental flexibility in different cell types. Based on our experience and partner feedback, we find the strength of these promoters in many common cell lines, (e.g. HEK293) is SFFV>CAG>CMV>EF1. However, it may vary, as in Jurkat cells, we find EF1>SFFV>CAG~CMV.
| Promoter | Reporter | Selection |
| --- | --- | --- |
| EF1 | GFP | Puromycin |
| CMV | RFP | Neomycin |
| CAG | | Hygromycin |
| SFFV | | Blasticidin |
Product List
Have Questions?
If you don't see the product you're looking for, please don't hesitate to CONTACT US. Our dedicated team of scientists will provide you our best solutions for your desired results.
CONTACT US